Affiliate marketing is one of the digital marketing strategies based solely on sales performance, the ultimate goal of which is to generate a significant increase in online traffic and sales.
In short, by implementing an affiliate marketing strategy, a company can sell its products or services through third parties who will take care of the promotion and sale in exchange for a percentage established in advance. This percentage usually is between 5% and 20% depending on the sector and based on what the company itself decides.
Specifically, there are three actors who take part in the affiliate marketing mechanism, namely: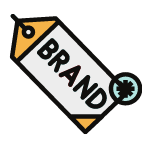 Company
The advertiser (or merchant), as well as the company, or more generally the brand, who intends to promote its products or services, and who to do so will have to create an affiliate program using special software or plugins.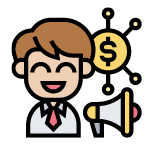 Affiliate
The affiliate (or publisher), or the single person who signs up for the company's affiliate program and in exchange will receive a commission on each sale completed through the promotion, especially online (blogs, websites, social channels, etc. ), of the company's products and services.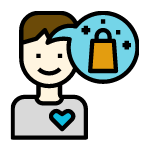 Customer
Customers who purchase the products or services that affiliates promote on their online channels.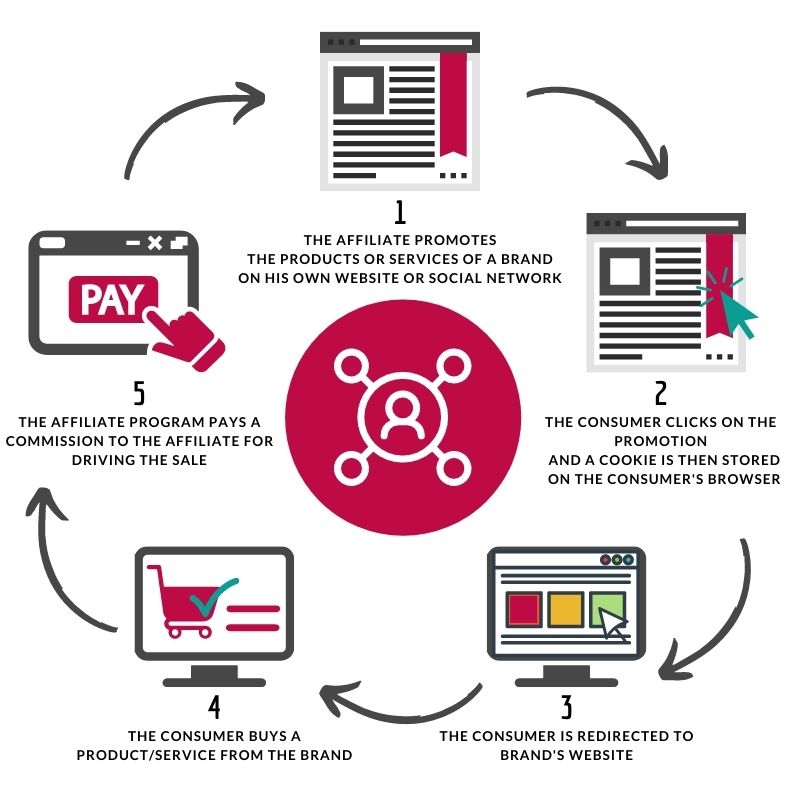 As mentioned previously, to implement an affiliate marketing strategy it is necessary to create an affiliate program, through which it is possible to receive subscriptions from affiliates, accepting or not their membership.
In other words, creating an affiliate program is essential in order to allow the meeting between the company and the individual affiliate, so as to start a collaboration between the two parties.
Affiliate Marketing Plugin
Including the mechanism behind affiliate marketing and the actors that are part of it, it is equally important to know how to start an affiliate program and, above all, to consider what tools are needed to do so and what their main characteristics are.
Creating an affiliate program is very simple by installing special affiliate plugins (or software) on your website.
An example are affiliate plugins such as iDevAffiliate, OSI Affiliate and Tapfiliate, which integrate perfectly on the main eCommerce platforms, and not only, such as Magento, WordPress and WooCommerce, Shopify, PrestaShop, Wix, Ecwid and many others. . This will make it very easy to manage all the work directly from a single platform.
In addition, iDevAffiliate, OSI Affiliate and Tapfiliate are characterized by innovative and very effective features to manage affiliate programs and monitor the work of affiliates.
Here are some of the main features of the three affiliate plugins:
Generation of tracking links to monitor affiliate sales performance
Payment system included in the admin dashboard
Management and personalization of percentages on products or services sold by affiliates
Simple and immediate social network sharing
Statistics and graphical reports on the sales performance of each affiliate
Sales rewards and incentives
In addition, these affiliate plugins offer a trial period through which you can discover all their benefits.
Therefore, an excellent solution to increase traffic and generate more sales in the simplest and most immediate way, but above all without large investments.